There are many reasons to prune a tree, one of which is cutting away healthy but undesirable growth of the plant. Here is a diagram of what some of these growths are, and the beneficial reasons for cutting them.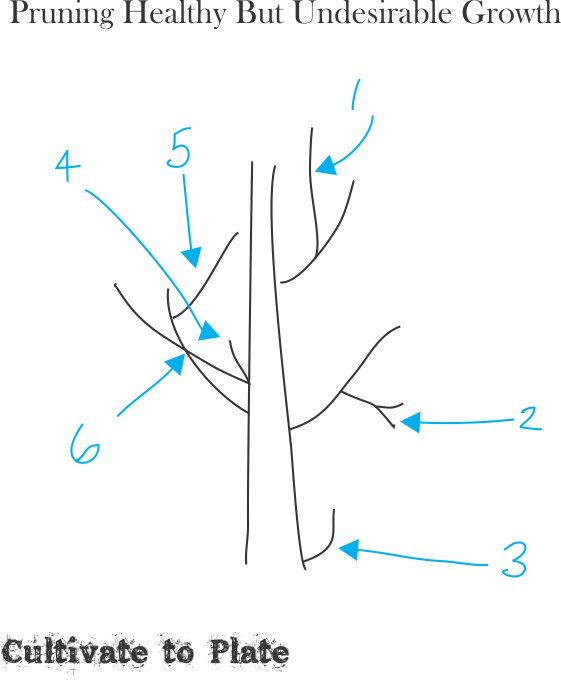 Pruning Healthy, Undesirable Growth
Waterspouts

– These are fast growing, upright branches; generally high on tree. These grow much faster and higher than the rest of the tree.
Hangers – This is growth that is underneath the branch, and growing down.
Suckers – This is unwanted growth, always at the base of the tree.
Crotch Growth – This is new sprouts in the angles of branches.
Center Growing Branches – These branches grow toward the center of the tree rather than outward.
Crossed Branches – These are branches that are too close together – wind, elements, and growth will eventually fuse them together.