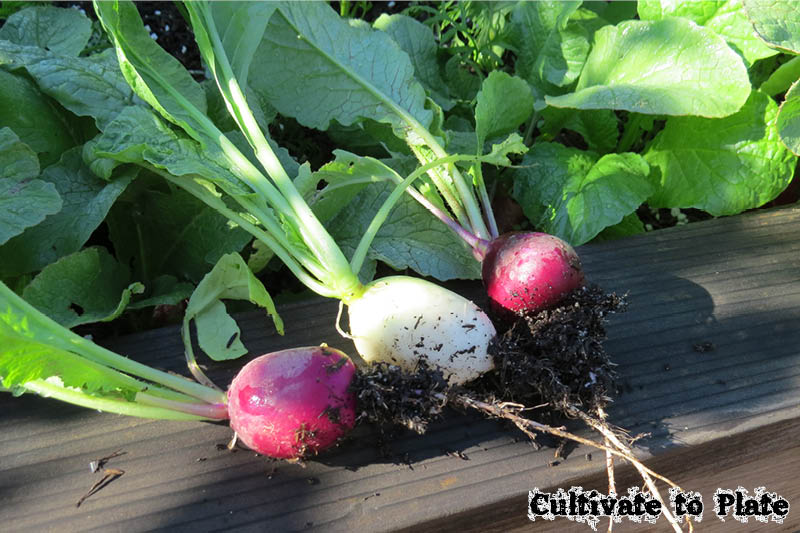 Radishes
Pulled up radishes this morning. I planted the Rainbow Radishes Easter Egg II (see link below). Or rather, my son planted them. His favorite things to plant in the garden are radishes, and who can blame him – with a super quick and almost guaranteed germination, radishes are virtually an instant garden crop from seed.
Easter Egg II F1
Easter Egg II radishes are a hybrid radish. The F1 notation signifies that this is a first generation hybrid plant. Since this is a hybrid, you probably wouldn't want to save these seeds.
I've found the Easter Egg II radishes sweet when picked small, and pack some heat when picked larger. When eating straight from the garden, me and the boy prefer the small ones. But, for salads using thinly sliced beets, I prefer the spiciness of the larger radishes.
They take about a week for the seeds to germinate with about a month to harvest. Space out your radish garden with rows planted about a week or two apart for successive harvests. While others reserve radishes for planting anywhere from February to May, I plant them in succession all throughout the summer for continuous harvests.
Radishes – Easter Egg II Seeds (via Amazon).