Apricots are stone fruits with a velvety smooth skin and low-juice, firm flesh. The name apricot is a name given to several species of fruit from different botanical names (common names are Japanese apricot or Chinese plum, Siberian apricot, marmot plum), but the Prunus armeniaca is the commonly grown species.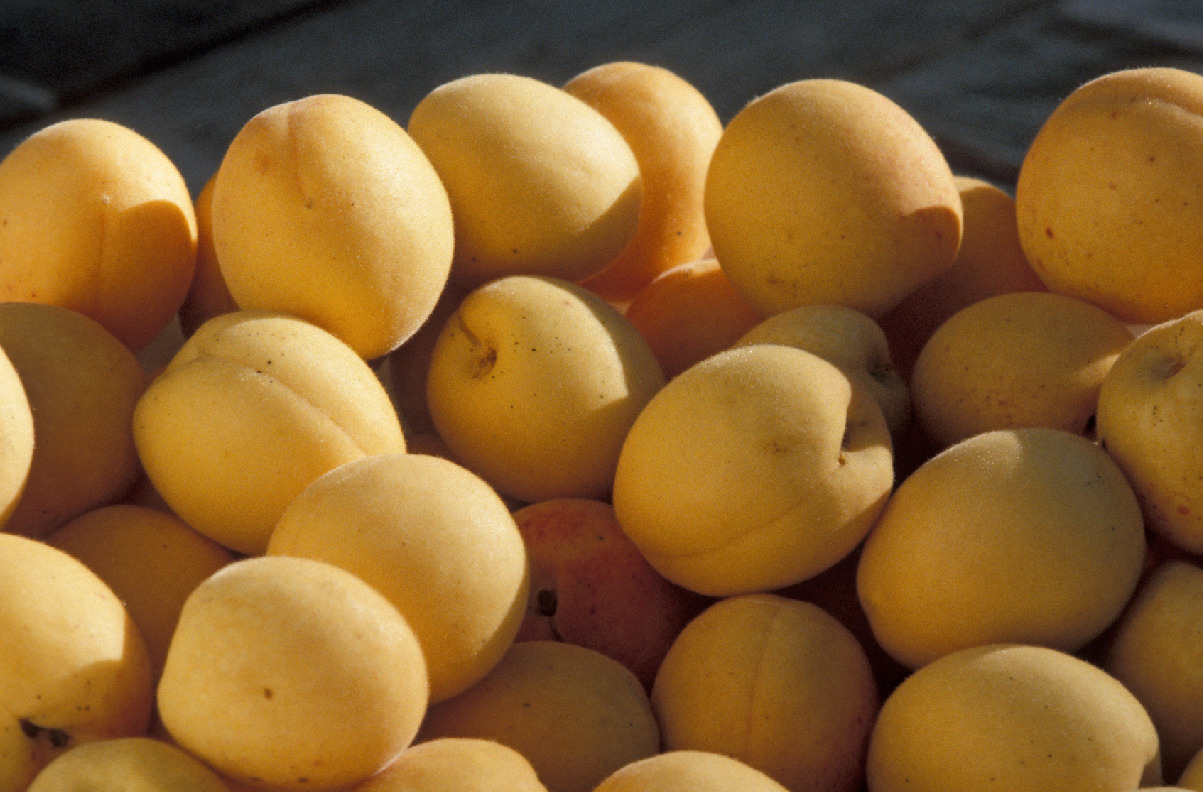 This fruit has a long history in the Middle East (Armenia), Mediterranean countries (Greece, Egypt), and Asia (China, Japan). It's scientific name, P. armeniaca, is based on the assumption that apricots originally came from Armenia, although it is believed that apricots originated from China. Apricots came to the East coast by English settlers and West coast by Spanish missionaries.
Apricot trees are smaller than other stone fruits, typically topping out at around 12 feet tall, making the apricot tree with its beautiful blossoms and foliage highly ornamental. The tree produces smaller fruit, ranging from two to three inches.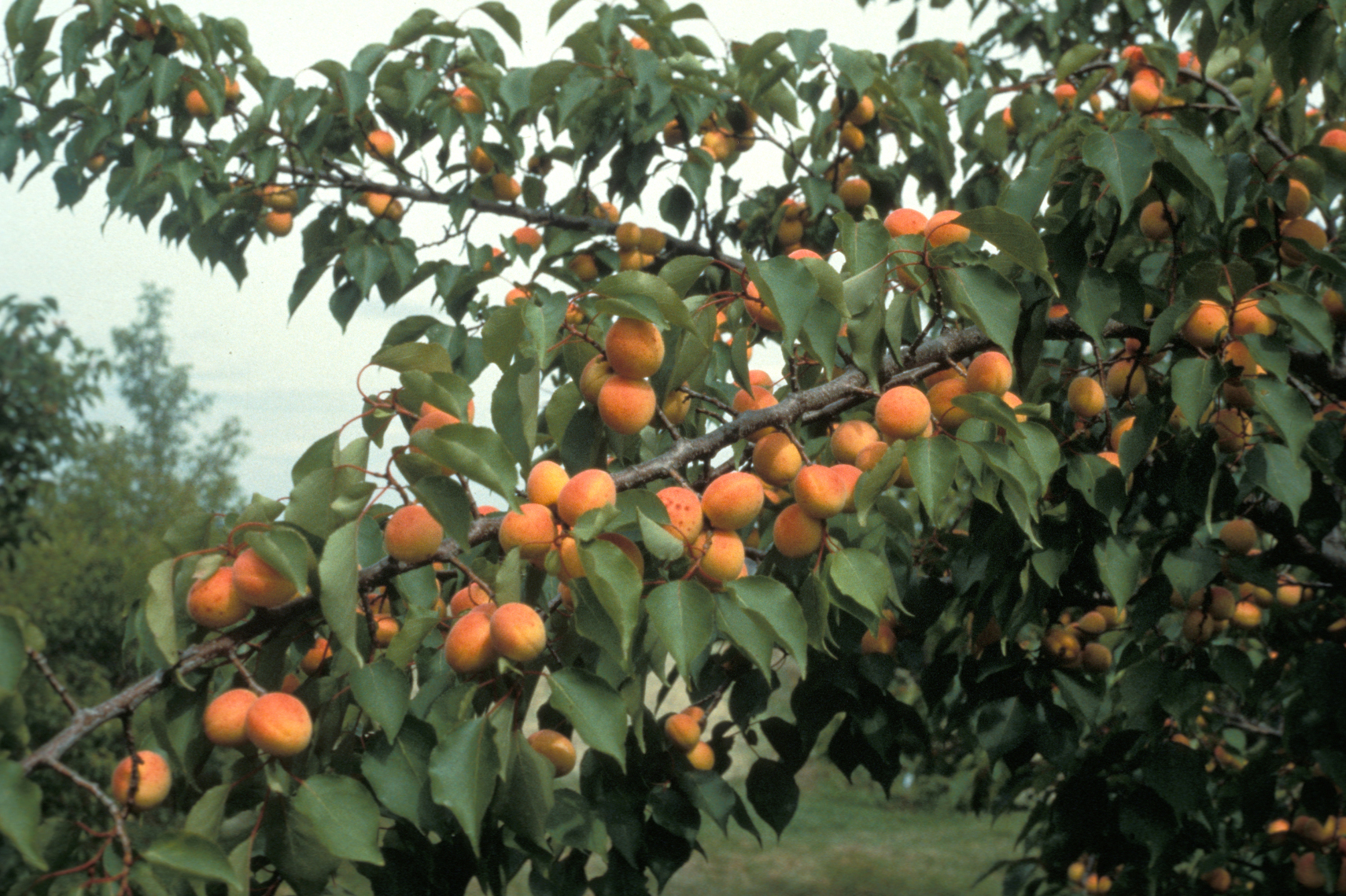 Apricot Cultivars
The fruit is orange as is the skin, with a pink-red blush on those areas that have been in the sun. White varieties have a light yellow blush skin with a cream colored flesh.
Moorpark – colorful, sweet fruit with good flavor. Self pollinating.
Tilton – large, heart shaped fruit making it great for preserving, flavorful with a sweet/tart profile. Self pollinating.
Goldkist – heavy bearing, early season, low chill hour (300 hours). Self pollinating.
Newcastle – heavy bearing, freestone, low chill hour (300 hours). Self pollinating.
Sungold – blush apricot, late season, ripens early August. Not self-fertile, requires cross-pollination.

Growing Apricots
Apricots enjoy sunny areas with dryer conditions. But, they also require a good amount of chill hours for the fruit to set, 300 to 1,000 hours, depending on the variety.
This fruit is propagated asexually only to ensure exact copies of the parent plant. If you plant by seed you won't know what fruit, or even what fruit traits, you'll end up getting. Most apricot plants are self-fertile and will produce fruit on their own. Once the tree blooms in spring, the fruit is ripe about 100 to 120 days later.
Their trunks are sensitive to sunburn. Painting younger apricot trees will help prevent any trunk damage or borer infestation if it's already sunburned or has cracking bark. A simple white wash with 50% interior paint and water is a good trunk paint (only interior, never exterior latex or oil-based paints). Prune apricot trees in the fall before the winter rains start falling.
Images of 'Sungold' apricot pictures courtesy University of Minnesota, David L. Hansen.